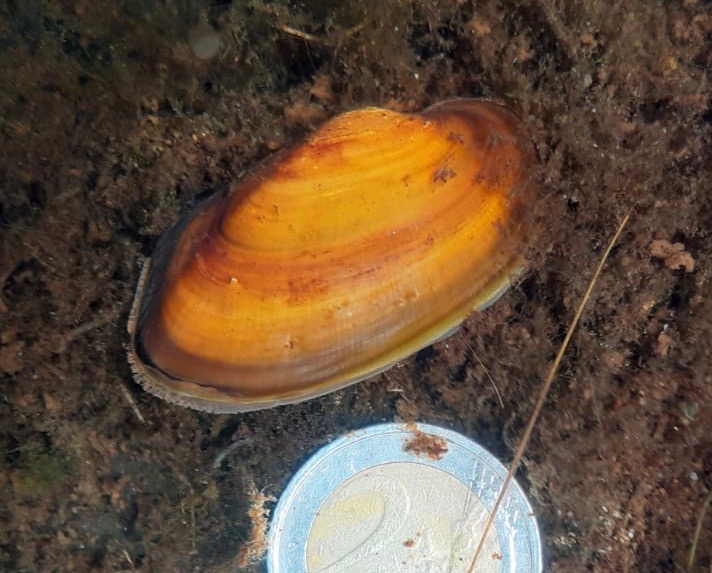 On saturday morning we posted some images of young freshwater pearl mussel taken by Martin Gibbons one of PMP programme farmers in the Owenriff, Co. Galway last week.
Although we are really delighted to see juvenile mussels in the river, it turns out SEEING young mussels on surface of river bed is NOT a good thing, as Dr Evelyn Moorkens, Ireland's foremost freshwater pearl mussel expert explains:
"A combination of low flows and poor river bed quality lead to a decrease in oxygen in the river bed where young mussels should be buried up to 10cm deep. In low oxygen situations mussels move up to the open water in an attempt to get enough oxygen to stay alive, as we see in the photos. 
These 8 to 12 year old mussels may be lucky enough to survive, but their younger relatives, buried in the river bed are not likely to survive these conditions. It just takes one day of these poor conditions in 2000 to kill the younger age groups of 1mm to 30mm juvenile pearl mussels. 
It's a heartbreaking sight in one of our best rivers to lose these precious young mussels from the safety of the river bed. 
These photos show how important the work of the Pearl Mussel Project is in our "Top 8" catchments. The landowners and farmers that are part of the pearl mussel project are working hard to make sure the flow and condition of the best rivers improve so that hopefully we can get more juvenile recruitment and future juveniles can live and thrive where they belong - buried in the river bed".
#pearlmusselproject #musselrivers #EIPagri #RuralNetwork @agriculture_ie