Welcome to the Pearl Mussel Projects schools and education resources page.
We have prepared some useful school materials on freshwater pearl mussel that are available to view on-line or download via the links shown below. 
Just click on items that interests you to view our on-line interactive story map, download a document through the browser on your computer, or watch a video on YouTube.
Enjoy your tour!
Freshwater Pearl Mussel Education Pack 1
It's really simple to use:
Read through the interactive story map (trying to remember as much information as possible)

Download and complete the activitiy sheets in the resource pack
Interactive Story Map: Why Pearl Mussels need our help  
Resource Pack and Activity Sheets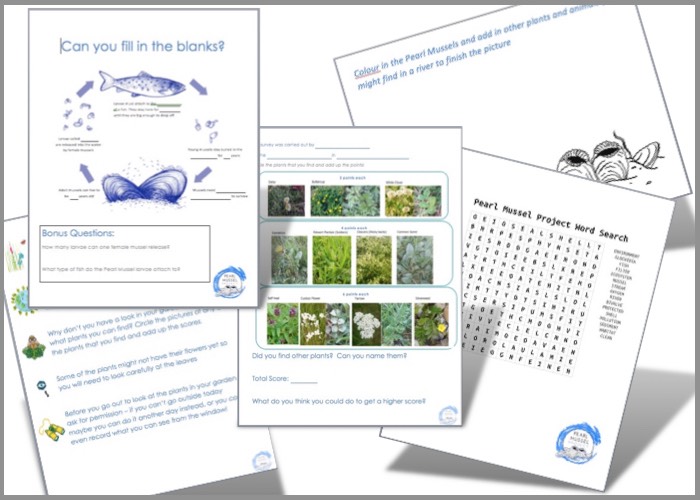 Download the activity resource pack here 
Contains: Pack Introduction
Biodiversity survey
Pearl Mussel Life Cycle Exercise A
Pearl Mussel Life Cycle Exercise B
Pearl Mussel Project Quiz
Word Search One
Word Search Two
Art Project
Other Goups Video Resources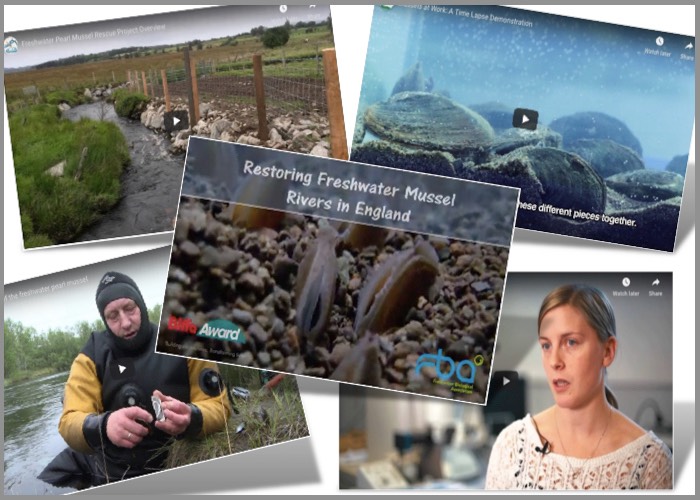 Freshwater Pearl Mussel Rescue Project Overview (Ballinderry River Trust, NI)
The mysteries of the freshwater pearl mussel (Finnish video)
A study into freshwater pearl mussels (University of Derby)

Life Cycle of a Freshwater Mussel! (US Fish & Wildlife Service)
Restoring Freshwater Mussel Rivers in England (Louise Lavictoire) 
Mussels at Work: A Time Lapse Demonstration (USA)
Jigsaw puzzles for you to try
We have created a series of Jigsaw puzzles of freshwater pearl mussels and the eight catchments the Pearl Mussel Project are working in. Some of them are easy, other have more pieces and are harder. Just click on the image below to start assembling you jigsaw on https://www.jigsawplanet.com/PMProject