With the health issues around the Covid-19 virus, the safety and wellbeing of our participant farmers, colleagues, and project stakeholders is very important to PMP.
So with this in mind PMP held its first online participant farmer meeting for the Owenriff catchment last night via the online meeting platform Zoom. 18 partcipants tuned in online to hear presentations from Derek McLoughlin and Mary McAndrew on the latest developments in the programme.
As Derek McLoughlin says "Our farmer meetings area really important, particularly from the communication perspective. We need to be able to stay in touch, and with the current situation this online method of communication allows us to do just that safely... its the way to go under the current circumstances."
PMP aim to develop this training method and other online resources to meet the challenges posed by the current restrictions. Further details to follow. 
Our catchment officers and HQ will of course continue to handle any one-on-one farmer queries via phone.
You can watch the video here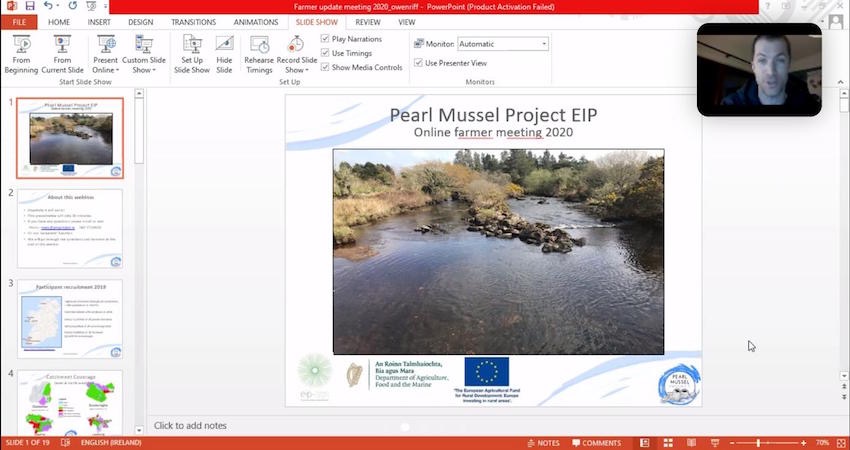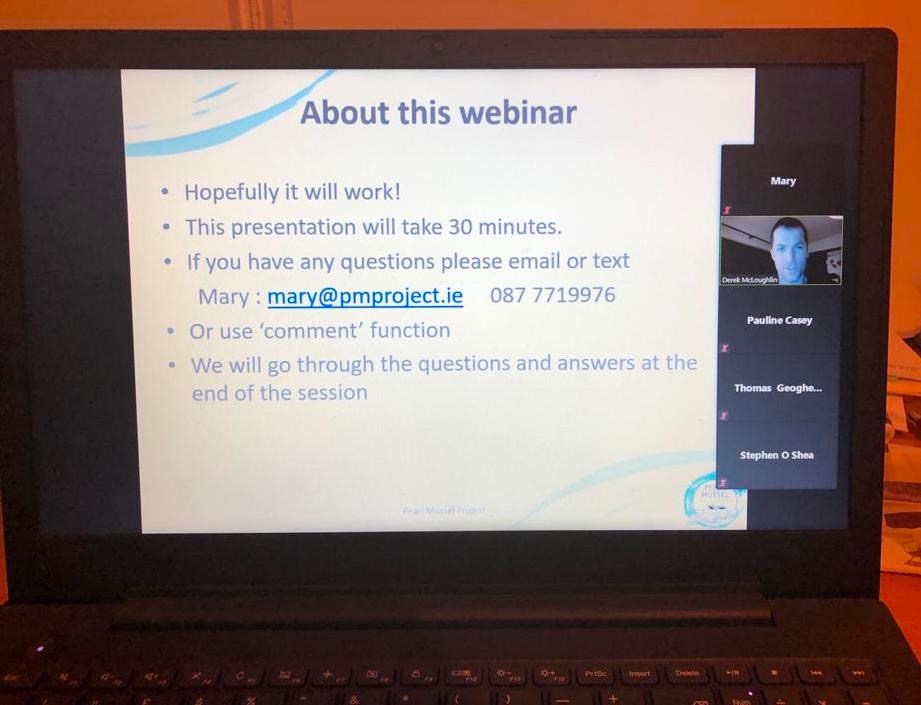 #pearlmusselproject #musselrivers #EIPAgri #RuralNetwork #agriculture_ie