PMP have launched a new education resource pack (www.bit.ly/pmpeducationpack1) for use by primary school children. This is the first in a series of education packs planned. 
The pack includes an introductory on-line story map, where students can learn more about the freshwater pearl mussel, where they occur, their biology, habitat requirements and how they help our rivers and the people living along them. This story map also explains why pearl mussels are endangered and what the Pearl Mussel Project are doing to help them.
The story map is complimented by a resource pack containing a series of activity sheets which teachers or students can download. The activity sheets include a biodiversity survey students can do at home, on the farm or in school, quizes and word puzzels.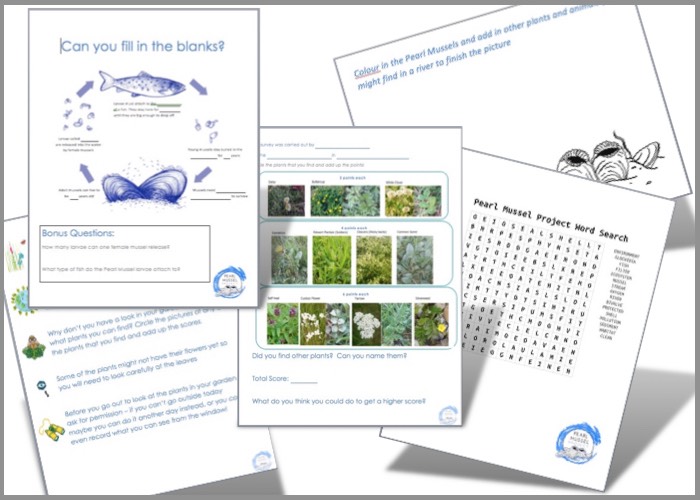 We are also running a colouring competition for the launch of the pack. We are asking children to draw a picture with the title 'Biodiversity'. It is open to all primary school children and the closing date is May 15th 2020. Please email a photo of the drawing to mc@pmproject.ie or send your drawings to The Pearl Mussel Project, Bell Height, Kenmare, Co. Kerry.
#pearlmusselproject #musselrivers #EIPAgri #RuralNetwork #agriculture_ie