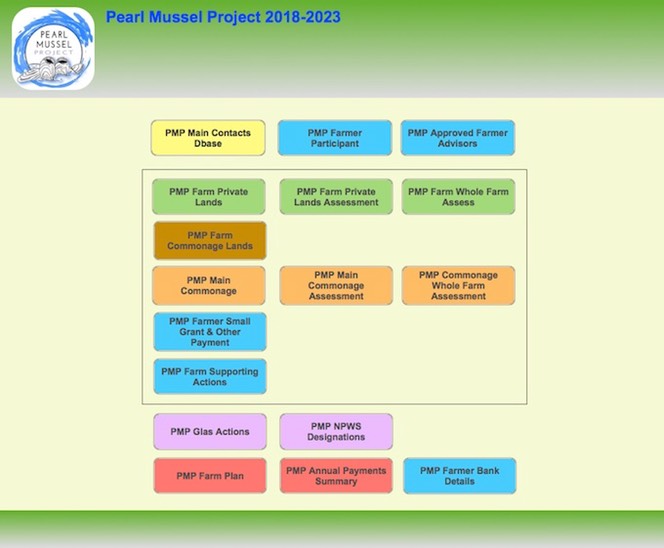 The PMP have completed the design and construction of a programme data management system (in a Geographic Information System (GIS) database and a PMP database) to manage the large amounts of digital information needed to run the results based Pearl Mussel Programme. 
The GIS has been operational for some time and includes the online Eligible Areas and Commonage Areas maps on our website, and the farm advisor habitat quality survey system. The PMP database has been developed in phases since the start of the programme to record participants, their farm plot information, training and contract status, and produce a farm plan, annual payment and results plan and an annual works plan for each participant.
This mundane behind the scenes work allows the programme to collect and store information on the 342 participant farmers that have joined the programme to date, together with data on the 2000 plots (fields) covering 21,400ha of lands which are currently within the programme. 
Most importantly for participants, the programme data management system allows PMP to calculate farm payments based on the habitat quality on their lands. It is a one of the key requirements for the administration of the PMP results based programme.
#pearlmusselproject #musselrivers #EIPagri #RuralNetwork @agriculture_ie