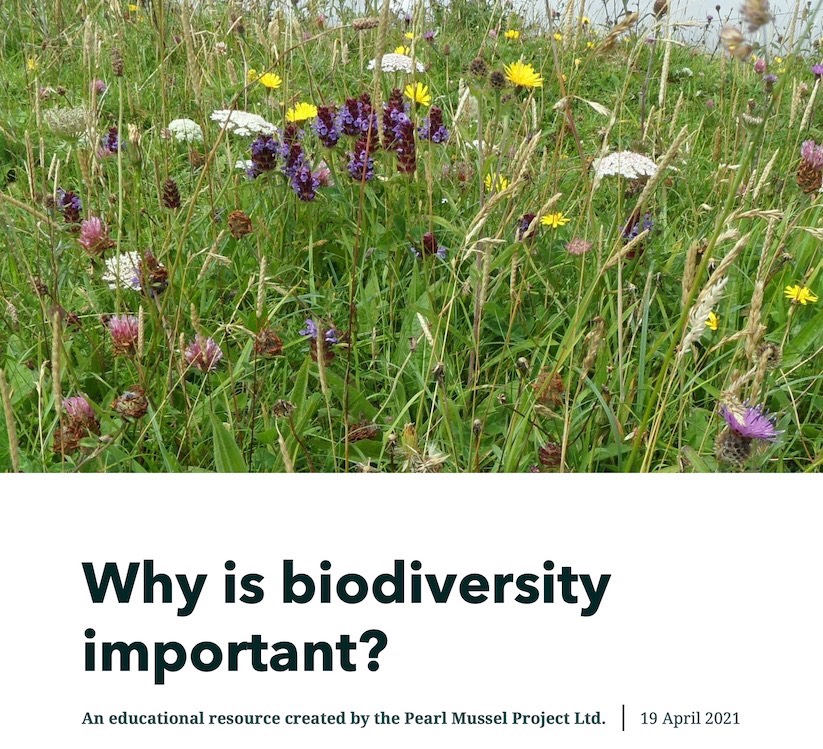 PMP have launched the second in their series of education resource packs for primary school children (bit.ly/pmpeducationpack2). This new education pack is focused on the theme of biodiversity, and follows on from the first education pack that looked at the Freshwater Pearl Mussel.
The biodiversity education pack includes an on-line story map, where students can learn more about biodiversity, ecosystems, ecosystem services, and the importance of protecting biodiversity.
The biodiversity story map is complimented by an activity pack containing a series of activity sheets which teachers or students can download here.
#pearlmusselproject #musselrivers #EIPAgri #RuralNetwork #agriculture_ie